Creative Junk Journaling for Tea Lovers
Sat, Jun 3, 2023, 10:00 AM EDT – Sun, Jun 4, 2023, 3:00 PM EDT
Re.Imagine Studios, 15 Spivey Lake Dr., Fairview, NC, USA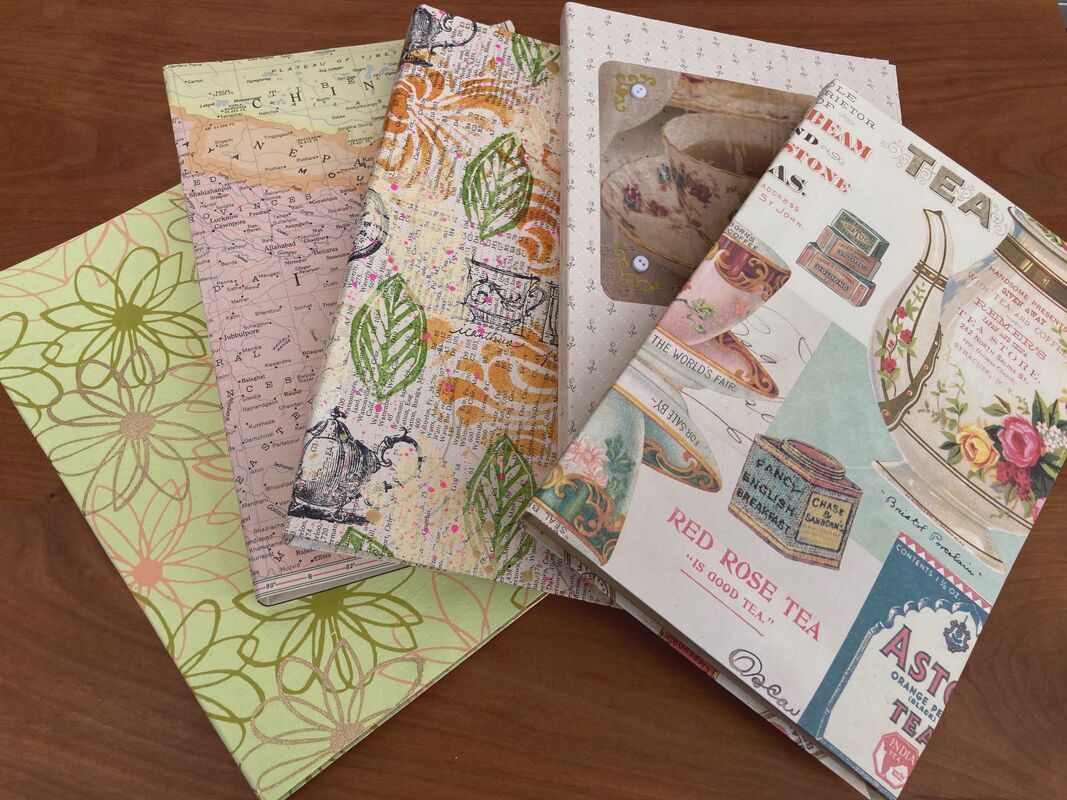 In this fun and creative two-day workshop, participants will
learn how to create a soft-cover tea-themed junk journal.
A junk journal is a handmade book that is created using
recycled and found materials and ephemera.
The pages of your journal can be used to write, draw,
collage or record memories, thoughts, ideas, and inspiration.
Tea lovers could use their journals to record tea tasted or tea
rooms visited. The possibilities for filling your journal are
endless.
What participants should bring to class:
A brown bag lunch and any desired snacks and drinks. A refrigerator and microwave are available on-site in the break room.
What will be provided:
Materials to create & embellish your journal cover.
An abundance of paper ephemera including book pages, scrapbook paper, maps, grid paper, lined paper, envelopes, and a variety of tea-themed images.
All necessary tools for cutting and binding the journal.
All necessary tapes and glues. (Just wait until you see the selection of tea-themed washi tape!)
Materials for embellishing your journals such as tea-themed rubber stamps and stencils.
Here are some photos to inspire you!
https://drive.google.com/uc?export=view&id=1U0B-TjzVdgV1jo8LljDiJUFrQ0glr9eW
https://drive.google.com/uc?export=view&id=1To8xsFJD4SwCM0wgkxAJWSek4E3St3iH
https://drive.google.com/uc?export=view&id=1U1rrs2-e4y5DXdxkhWEg-_J7I9osWGqB